Our company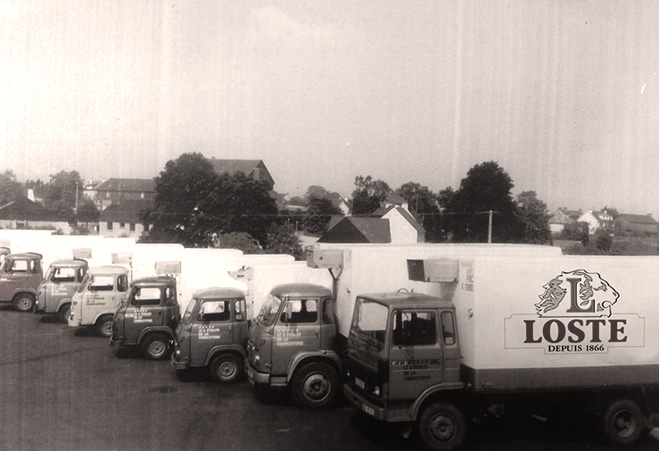 Our story
The taste of excellence !
For over 150 years, Loste Tradi-France has retained the family values and artisanal spirit of its founder, Pierre Loste. A butcher-charcutier by trade, he was the first to refine cured sausages on an industrial scale, thanks to a strong drive to combine tradition with modernity.
Today, it is with that same drive that Loste Tradi-France supports over 12,000 culinary artisans in their everyday work.
Late 70's
Loste Tradi-France
at the heart of our regions
Our large national network allows us to be closer to you and your needs, to better meet your expectations. At Loste Tradi-France, proximity is not an empty word. For us, that's what partnership means !
 Production workshop
 Distribution site
Our key figures

150 years
of artisanal
expertise

10 production
workshops
across France

5 distribution
sites
across France
Loste Tradi-France
ACROSS THE WORLD
Our values
EXPERTISE INSPIRED BY OUR rEgions
Drawing on our roots and gastronomic heritage, our expertise and inspiration comes from the characteristics of our regions.
THE SPIRIT OF INNOVATION
Every day, we strive to offer you ever more innovative products to meet every need: those of today, but above all those of tomorrow.
HIGH QUALITY FOR GREAT FLAVOUR
Our products are subject to the most advanced regulations in terms of traceability and freshness.