Wholesaler of French saucisson : Cured pork
The cured sausage
of the moment
THE DUC DE COISE CURED SAUSAGE
The premium Duc de Coise recipe cured sausage ! This particulary lean traditional recipe sausage is low in fat (16%) and made from top quality meat with no added flavourings.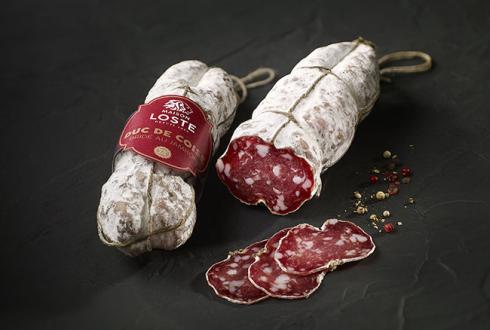 The benefits of the range

A CONVIVIAL RANGE
Cured charcuterie, a purchase synonymous with pleasure and conviviality!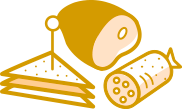 A WIDE RANGE
With products sliced to order, sold individually or in snack format, Loste meets your customers' every expectation.

HIGH QUALITY produCTs
The fruit of our expert craftsmanship, produced in our workshops for 150 years, Loste cured sausages are a guarantee of quality for your customers.
Discover our other products
Rond d'auvergne sausage

Duc de Coise cured sausage

Chorizo and plain aperiloste

Duc de Coise rosette