Wholesaler of ham cooked on the bone
The cooked ham
of the moment
A HAM FOR EVERY région
In a sandwich, a salad or an appetiser, discover our cooked hams from regional producers : 100% Breton with Guérande salt, or made from Aveyron pork, with Camargue salt.
No added preservatives*.
* contains nitrates of vegetable origin for conservation purposes.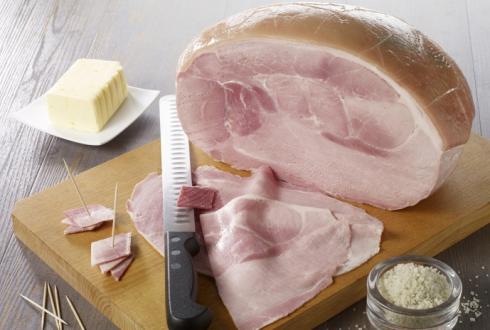 The benefits of the range

IRREPROACHABLE qualitY
Our production methods are controlled every year by an independent certification body, a guarantee of the dependability of our products.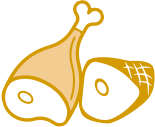 A WIDE RANGE
A varied range of cooked hams to meet the different expectations of your consumers: unbeatable hams, with or without rind, or hams cooked on the bone with an authentic flavour.

CONTROLLED ORIGIN
Nearly all of our cooked hams are made from French pork or come from regional producers.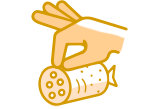 unique EXPERTISE
Our superior quality hams are made in our workshops in Peyrolles-en-Provence (Bouches-du-Rhône) and Montfort-sur-Meu (Ille-et-Vilaine).
Discover our other products
Noixfine « Original AC »

Noixfine « Réserve » AC

Noixfine « 1/2 fémur » without hock

Le Combalou superior ham

Noixfine "Farmers' pork"

Noixfine Tradition without rind